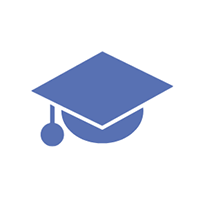 Eleanor S.
Private tutor in Washington, DC
Education
I graduated cum laude from Yale University in 2017 with Bachelor's degrees in Economics and Molecular Biophysics and Biochemistry.
Experience
I have had many years of tutoring experience. During my four years of high school I tutored with my high school's Mu Alpha Theta chapter, providing remedial math lessons for fellow students that were falling behind. As a native Chinese speaker, I also spent two years as a Teaching Assistant at the local Chinese school in Oklahoma, assisting the teacher with lessons, and providing students with additional help when the need arose. In college, I continued to tutor students in an array of subjects ranging from AP Calculus BC, and AP Chemistry to AP Economics and college test prep. My students ranged in age from 11 years old to 26 years old, giving me lots of experience with working with different age groups. As a student at Yale, I double majored in Economics and Molecular Biophysics and Biochemistry, and took many advanced math and science classes. They include (but are not limited to): Real Analysis, Linear Algebra, Biophysics, Physical Chemistry, Organic Chemistry, and Econometrics. These classes have given me not just knowledge, but also a very solid foundation in scientific/mathematical reasoning, which have enabled me to be an effective tutor in the past. While I love tutoring all types of subjects, my specialty is math, science, Chinese, and college test prep. If your student is having trouble with a subject and needs some extra help, I'd be thrilled to work with him/her.
Availability
Weekends at any time, Weekdays in the evening
Can Meet
Up to 15 minutes away for no additional charge
Hobbies
I admit I'm a bit of a math/science nerd, but math and science aren't the only things that I like! I'm a pretty laid back person with a wide range of interests: window shopping, swimming, running, taking naps, reading, listening to music, playing piano, trying new recipes, watching sunsets, trying new restaurants, collecting bad jokes/puns, and yoga are just a few of my hobbies. I love basketball and hockey, and you can often find me cheering on my favorite teams or shooting hoops by myself in a gym.
Show More
Inquire About This Tutor
Thanks!
Most tutors respond within 48 hours.
Feel free to contact other tutors while you wait.