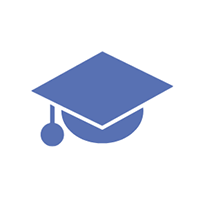 Yangyu S.
Private tutor in Washington, DC
Education
I am a freshman in School of Business at The George Washington University. I may major in International Business and Minor in Psychology next year.
Experience
Frankly speaking , I don't have much tutoring experience but I always help my American friends with her Chinese homework in dorm. Regarding my academic achievement,I have taken both SAT I and SAT II. I get 2030 on SAT I and two full scores in Mathematics and Physics on SAT II. What's more, I have taken 7 AP and got 5, which is the full score on all of them. However, I am more interested in tutoring Chinese and Math. Since my TOEFL, which stands for Test OF ENGLISH AS FOREIGN LANGUAGE is 109 and the full score is 120. So the communication can be fine. There are several reasons for why I want to be a tutor. One of this that I highly regard the tutoring experience as a chance to improve my communication skill. Besides that, I do think that I want to let the others who knew little about China before to know more about Chinese culture. What's more, I can afford part of my living expenses. To help the others and simultaneously improve myself leads me to find a opportunity to work as a tutor.
Availability
Sunday in the morning, Friday in the morning
Can Meet
Up to 10 minutes away for no additional charge, Up to 20 minutes away for a flat fee
Hobbies
Though I am a business major but that doesn't affect my love for literature, art and culture stuff. In my spare time, I love to read some novels or play the piano. Although I never have had any formal training for drawing or painting , I love creative drawing. Besides that , I love to talk with the others and I am always pleased to help the others within my capability to solve their problems. I am always the one whom my friends will turn to when they have somethings bothered them or they are in a bad mood.
Show More
Inquire About This Tutor
Thanks!
Most tutors respond within 48 hours.
Feel free to contact other tutors while you wait.