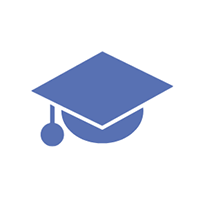 Stephanie G.
Private tutor in Washington, DC
Education
Freshman International Business and Marketing Major at Georgetown University
Experience
I have been tutoring peers and young teenagers since 2006. I have mainly tutored in the subjects of algebra, pre-algebra, Spanish, and French, but I have occasionally tutored history as well as geometry and chemistry. All of my previous tutoring experience has been at both high school and middle school levels. I had a 4.5 GPA in high school, and took various AP classes. I received a 5 in my Human Geography AP exam, a 4 in English Comp., English Lit., Calculus BC, Environmental Science, Comparative Gov. and a 3 in French. I have previously taken the following classes: French (6 yrs), Italian (2 yrs), pre-algebra, algebra, geometry, pre-calculus, calculus, biology, chemistry, physics, environmental science, world history, human geography, U.S. History, Comparative Government, Art (2 yrs) and Choir (2 yrs). Additionally I am fluent in Spanish. It can be said that I speak four different languages; I know enough French and Italian to hold a casual conversation and to travel. I want to be a tutor because I love tutoring! I love being able to help another person reach his/her goals as well as learn and understand material. It is very rewarding to know that someone learned/understood something new because you helped them.
Availability
Tues/Thurs after 2PM, Monday after 2PM, Wednesday after 2PM
Can Meet
Up to 15 minutes away for no additional charge
Hobbies
I am a very enthusiastic person and greatly enjoy doing many different activities. I love cooking and baking as well as arts and crafts. I like listening to music and dancing as well as going out for a jog. I am extremely interested in learning languages, and international matters highly interest me. I am always ready to explore new environments and learn new things that I can then pass on to others.
Show More
Inquire About This Tutor
Thanks!
Most tutors respond within 48 hours.
Feel free to contact other tutors while you wait.