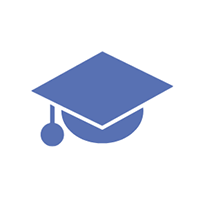 Patrick L.
Private tutor in Washington, DC
Education
Freshmen mathematics major at George Washington University Cell no#- 201 563 7364 email- archldk@gwu.edu
Experience
I have tutored SAT maths and Algebras for a year and have had students make significant progress in mathematics SAT math II C score- 800 SAT math I C score- 800 AMC 12 (yr 2005) score- 102.5 AMC 12 (yr 2006) score- 104 I would like to help out some students who are having trouble with mathematics and make them like mathematics from the moment they begin studying math with me :) scored over 100 on AMC (Amercan matematics contest) and qualified for AIME (American invitational mathematics Examination) in year 2005 and 2006 mathematic courses taken in high school freshmen year- Algebra II sophomore year- Calculus BC Junior year- Non linear Dynamics Senior year- Multivariable Calculus
Availability
Thursday after 6PM, Friday at any time, Weekends at any time
Can Meet
Up to 10 minutes away for no additional charge
Hobbies
I love playing soccer, basketball also like to swim I love watching a movie and analyzing it.
Show More
Inquire About This Tutor
Thanks!
Most tutors respond within 48 hours.
Feel free to contact other tutors while you wait.