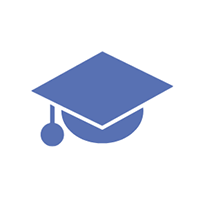 Jessica U.
Private tutor in Washington, DC
Education
Cornell University - BA, Chemistry , Georgetown University - PhD, Chemistry
Experience
Though I've pursued higher ed and a professional career in the sciences, when I was young, I found science to be unrelatable to my life, and a dreadful source of intimidation and worry. I understand now that early education in science completely misses the mark in communicating the wonder, excitement, and creativity that is undoubtedly wrapped up in the subject. Young students are fearful and disenchanted by science, when it's actually full of magic, vibrancy, color, and fun. I attended Cornell University, where I received my B.A. in Chemistry. During my time at Georgetown University in pursuance of my PhD (also in Chemistry), I developed and carried out a series of demos as a way to make scientific concepts both interesting and relevant to participants. I've worked as a Chemistry tutor and assistant teacher, and have brought a similar ethic to that work. I've worked with high school and college students to understand many levels of Chemistry (Physical, General, Organic, Food). Throughout my ten years of science-related educating, I've come to understand that each individual has their own particular learning objectives, styles, and strong points, and it is the teacher's responsibility to speak to each of these areas in an attentive and specific way. It's a tall order, but students aren't going to retain the intricacies of Chemistry by memorization alone. My personal research is concerned with secondary explosives, solid state chemistry, semiconductor projects, and pharmaceuticals. When I'm not working, I like to curl up with a book and run all around the Washington DC area.
Availability
Weekdays at any time, Weekends at any time
Can Meet
Up to 30 minutes away at my regular hourly rate
Hobbies
I can generally be found running around DC or curling up with a good book.
Show More
Inquire About This Tutor
Thanks!
Most tutors respond within 48 hours.
Feel free to contact other tutors while you wait.