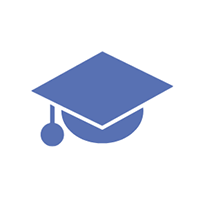 Alice K.
Private tutor in Washington, DC
Education
New York University – New York, NY/ Master of Arts in Politics Jan. 2011 Concentration in International Relations GPA: 3.77 Northeastern University – Boston, MA/ Bachelor of Arts in International Affairs & Modern Languages Aug. 2009 Regional Concentration in Latin America; Minor in History GPA: 3.75
Experience
Achieve Tutoring – Washington, DC/ Humanities Tutor March 2015 - Present · Worked with two sophomore students in improving their History, English and Spanish grades at Paul Public Charter School by supplementing after-school learning two hours each day following their classes · Attended monthly meetings, discussed improving tutoring techniques and problems, kept in-touch with students' teachers, counselor and parent to coordinate schedules and keep updated on daily assignments Private Tutoring -- McLean, VA/ AP Literature and AP World History Tutor Feb. 2015 - Present · Tutored AP literature and AP world history for high school sophomore student in both English and Korean on a weekly basis with the goal of improving a letter grade to meet A grades in both subjects · Edited, brainstormed, shared ideas for English writing assignments and prepared for upcoming exams and tests Everybody Wins! DC – Washington, DC/ Reading Mentor Nov. 2012 – June 2014 · Read, mentored, and participated in group activities with student at Brent Elementary school once a week · Attended congressional briefings and meetings on Capitol Hill supporting Everybody Wins! DC organization Achieve Tutoring – Washington, DC/ Academic Tutor Nov. 2011 – April 2012 · Tutored in Spanish, English Language Arts and Math to bilingual elementary students three times a week at Bruce Monroe Elementary in after school programs and taught English Language Arts to bilingual middle school students during enrichment period at César Chávez Middle School · Attended monthly meetings, discussed improving tutoring techniques, problems, group tutoring strategies, and shared best practices · Evaluated, assessed and submitted weekly/monthly progress reports of students, reports indicated improvement in study skills and standardized testing at grade level Goddard Riverside Community Center – New York, NY/ ESL Teacher Oct. 2010 – June 2011 · Taught limited English proficient adult students conversational English and American culture three times a week · Prepared lesson plans including grammar, reading, pronunciation work and spelling for each week's classes · Planned special activities once a month in order implement practical experience to the classroom in hopes to increase students' practice of English conversation outside of the classroom Level Headed Ventures – Bronx, NY/ Middle School Academic Tutor Nov. 2009 – April 2010 · Tutored ESL sixth graders and middle school students using both the Spanish and English language in all academic subjects · Assisted students with homework while developing study skills in CIS313 school's afterschool program Northeastern University – Boston, MA/ Undergraduate Peer Tutor Sep. 2008 – June 2009 · Tutored undergraduate students in Spanish from beginner to advance courses, 100 – 500 levels · Attended academic peer-tutor training group sessions and meetings, including attendance at the New England Peer Tutoring Association Conference and presenting to other university peer tutors · Certified by CRLA (College Reading and Learning Association) at Level 1 YMCA – Boston, MA/ ESL Tutor April 2009 – June 2009 · Tutored international adult immigrants ranging from ages 30-50 English grammar three times a week · Engaged as a conversation partner for ESL students once a week to improve English language skills Manos Amigos – Ibague, Colombia/ Children Center Volunteer Aug. 2008 · Tutored children using Spanish in the local non-profit organization center's after-school student academic program · Provided lunch for 100+ children from low-income families Monday-Friday at the local non-profit organization
Availability
Weekdays after 4PM, Weekends in the afternoon
Can Meet
Up to 25 minutes away for no additional charge
Hobbies
STUDY ABROADS Universidad de Los Lagos – Santiago, Chile/ Northeastern University July 2009 – Aug. 2009 Universidad de Salamanca – Salamanca, Spain/ International Studies Abroad Aug. 2007 – Dec. 2007 Colégio Técnico Profesional: José Daniel Zavaleta Flores – Santa María, Costa Rica/ American Field Service Feb. 2004 – Jan. 2005 ADDITIONAL EXPERIENCES Metropolitan Police Department -- Washington, DC/ Public Affairs Associate August 2015 - Present Democratic National Committee — Washington, DC/ Research Associate Nov. 2013 - Dec. 2014 United States Senate – Washington, DC / Staff Assistant/ Leg. Correspondent Jan. 2012- Oct. 2013 NYC Mayor's Office of Operations – New York, NY/ Language Access Associate Oct. 2010 – Dec. 2010 OTHER Fluent in Spanish and Korean Certified by the College Reading and Learning Association at Level 1 for tutoring
Show More
Inquire About This Tutor
Thanks!
Most tutors respond within 48 hours.
Feel free to contact other tutors while you wait.