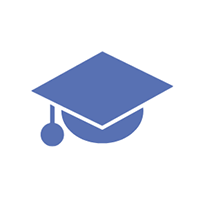 Samuel M.
Private tutor in Washington, DC
Education
Incoming Master of Education: Education Policy and Management 2016-2017 Harvard University Graduate School of Education Master of Arts in Teaching, Special Education: Learning Disabilities 2009-2011 American University, Capital Excellence Program • Cumulative GPA: 3.91/4.0 • Selected for the Capital Excellence Program, a tuition-assisted graduate program for teachers working in Title 1 public and public charter schools Bachelor of Arts with Honors in the Liberal Arts in History, Certificate (Minor) in Religious Studies 2004–2008 University of Wisconsin-Madison, College of Letters and Science Honors Program • Cumulative GPA: 3.55/4.0, Major GPA: 3.82 • Member of the University of Wisconsin Rugby Football Club, a nationally ranked collegiate rugby team, and member of the executive board of the club
Experience
Upper School Learning Specialist-Mathematics & Grade Level Chair (7th Grade) on the School Leadership Team June 2012-Present KIPP DC: Will Academy, KIPP DC: Public Charter Schools, Washington, DC • Manage all seventh grade teachers; establish and execute grade level plans; create and facilitate structure for team decision making; provide performance feedback to grade level teachers; analyze and respond to student academic, assessment, behavioral, and attendance data; coordinate grade level response to intervention; develop family engagement through student home visits and weekly academic progress reports • Oversee caseload of special education students in seventh and eighth grade; create and implement Individual Education Plans and Behavior Intervention Plans; co-teach general education classes; teach multiple self-contained special education mathematics classes • Piloted KIPP DC: Public Charter Schools first self-contained mathematics classes and Intensive Support Services for students with greatest behavioral and academic needs; developed and implemented upper school advisory system to emphasize character development and study skills • Implemented alternative state assessments as NCSC Testing Coordinator for students with highest levels of disability • Established KIPP DC: Public Charter Schools High School Transition Planning Committee with key stakeholders from the KIPP DC network's Specialized Student Services team Athletic Director & Extracurricular Coordinator, Head Football Coach July 2013-Present KIPP DC: Will Academy, KIPP DC: Public Charter Schools, Washington, DC • Facilitate and coordinate all school athletics teams and extracurricular activities as Athletic Director/Extracurricular Coordinator; coordinate practices, games, transportation, and student-athlete codes of conduct for all middle school sports; oversee all middle school extracurricular activities • Represented KIPP DC as a founding member of the Public Charter School Athletic Association (PCSAA), the athletics conference for Washington, DC Public Charter Schools • Coach the KIPP DC: Will Academy flag football team; led team to undefeated regular seasons from 2013-2015 and to district championship game in 2014 Special Education Specialist June 2011-June 2012 KIPP DC: Public Charter Schools, Washington, DC • Provided academic and behavioral interventions at the early childhood, elementary, and middle school level to special education students across the network of KIPP DC: Public Charter Schools • Worked with KIPP DC's Director of Special Education, Deputy Director of Special Education, Special Education Coordinators, and Compliance Managers to ensure effective delivery of special education services • Supported special education staff instructionally and administratively to ensure compliance and academic progress for special education students Special Education Teacher August 2009-June 2011 School for Arts in Learning Public Charter School, Washington, DC • Instructed general education and special education students in grades 4-8 in mathematics and English language arts • Created and implemented Individual Education Plans, Behavioral Intervention Plans, and Positive Behavioral Intervention Systems • Coordinated data analysis and student progress goals for school wide Response to Intervention (RTI) as part of the Office of the State Superintendent of Education's pilot RTI program in Washington, DC • Developed student portfolios based on district standards for students who qualified for the DC-CAS Alternative Assessment • Participated in monthly professional development programs including mathematics and arts-integration workshops through American University, George Washington University, and the Office of State Superintendent of Education Program Instructor January 2009-May 2009 Close Up Foundation, Washington, DC • Instructed intensive high school and middle school educational programs in Civics, Government, American History, and Public Policy with emphasis on experiential and cooperative learning • Planned issue-centered instruction and facilitated seminars, debates, and onsite fieldwork for 20-25 students per week from diverse socio-economic, geographical, and cultural backgrounds
Availability
Weekdays at any time
Can Meet
Up to 15 minutes away at my regular hourly rate
Hobbies
Reading, cooking, spending time with family and friends
Show More
Inquire About This Tutor
Thanks!
Most tutors respond within 48 hours.
Feel free to contact other tutors while you wait.