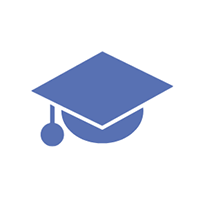 Kate R.
Private tutor in Washington, DC
Education
I am currently a sophomore at Georgetown University in the School of Foreign Service studying African Regional Studies with a minor in Women's and Gender Studies. I was selected for the Dean's List in the fall of 2010. I graduated from the University of Chicago Laboratory High School in 2009 with a 3.73/4.0 GPA.
Experience
I am currently a tutor with the DC Schools Project, where I work one-on-one with a high school student who has a learning disability and a speech impediment. I am responsible for creating lesson plans, researching tutoring techniques, and attending relevant presentations by lecturers and professors to learn how I can better assist my tutee. We work on issues of literacy, reading comprehension, writing, and spelling, as well as study skills and various homework assignments. I find my work with the DC Schools Project incredibly rewarding and have thoroughly enjoyed becoming a regular part of the life of my tutee and his family. For nearly two years, I worked for the Obama for America Presidential Campaign. My work with the for campaign taught me many valuable professional and personal skills. I was a member of the Illinois Field Team, the Camp Obama Training Team, and a chapter coordinator for Students for Barack Obama. Working multiple positions for the campaign meant I had to balance the responsibilities of my various jobs while also serving as a liaison between different branches of the organization. ACT Score: 35
Availability
Weekdays after 7PM, Weekends at any time
Can Meet
Up to 20 minutes away for no additional charge, Up to 1 hour away at my regular hourly rate
Hobbies
In addition to working as a tutor with the DC Schools Project, I am a member of the Georgetown University Women's Club Volleyball and Women's Club Frisbee teams. When I am not away for volleyball or frisbee tournaments, I enjoy exploring DC and trying new restaurants with my friends. I played varsity soccer in high school so I can frequently be found playing pick-up games on the campus lawn. I am a fluent French speaker and spent this past spring break travelling in Rwanda with two Georgetown University professors, attending meetings with governments officials, NGOs, entrepreneurs, and local farmers to learn more about development in Rwanda and on the African continent as a whole.
Show More
Inquire About This Tutor
Thanks!
Most tutors respond within 48 hours.
Feel free to contact other tutors while you wait.